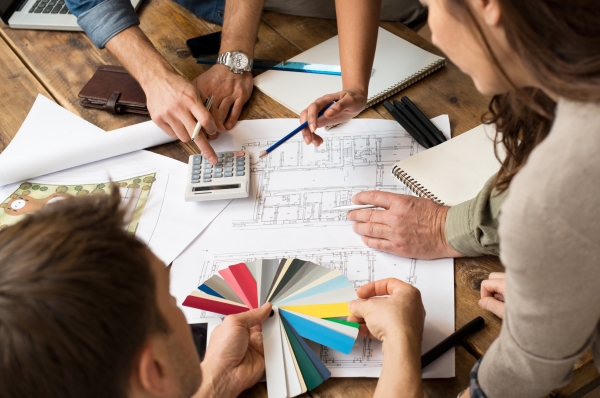 When it comes to remodeling your home, there is a lot to consider before you even pick up the phone to call a contractor!
Do you plan on staying in the home long term? Or are you selling and planning on remodeling to make your house more appealing to buyers?
Are you more interested in making your home safer and more sound (i.e. new roof, water heater, efficient kitchen appliances or new windows) vs. more "on trend" (i.e. updated flooring, modern fixtures and latest paint colors)?
Are you willing to put in some of your own "sweat equity" or will you be leaving all the dirty work up to someone else?
Do you need to stick to a strict budget or is money no object?
When dealing with Sellers, I often hear, "I spent x amount of money on that (fill in the blank) so I need to get at least that amount back on the sale!" Yikes! Unfortunately spending more may not bring you the biggest return. According to www.costvsvalue.com here are the facts for Cost Vs. Value in Dallas for a "midrange" project in 2016:
Top 3 ROI (return on investment) remodel projects are:
Manufactured Stone Veneer (108.6% cost recouped)
Attic Insulation (100.9% cost recouped)
Garage Door Replacement (96.8% Cost recouped)
Not the most exciting projects, are they??
3 remodel projects with the LEAST amount of ROI are:
Backup Power Generator (53.8% cost recouped)
Deck Addition-composite (61.9%)
Master Suite Addition (63.1%)
So think wisely before deciding what is best for you to spend your money on!
Bottom line… if you plan on staying in your home, make the changes YOU want: build that expensive pool and outdoor living area! Make that master bedroom into a real "master retreat with spa bathroom! Add an exercise room! Make your dining room twice the size so you can host dinner parties for 20! The sky is the limit when you aren't worried about getting a big ROI and are not thinking about selling anytime soon.
However, if you are making improvements simply to sell your house, concentrate on these main things: efficiency, mainstream décor updates, and adding the illusion of more square footage! You can do this by making all necessary repairs, repainting EVERYTHING a neutral "on trend" color, replacing flooring (doesn't have to be the most expensive), replacing old kitchen appliances and painting kitchen cabinets instead of putting in new ones. Also…and I've said this in many blogs before… DECLUTTER and CLEAN, CLEAN, CLEAN! The typical buyer may be able to see past a "mediocre" bathroom, but will NEVER see past dirt and too much stuff!