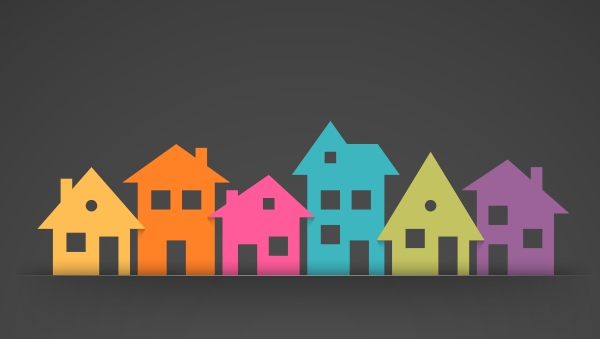 Whether you are new to your neighborhood, or just want to feel more "connected," a sense of community is so important to one's quality of life! I've lived in my neighborhood in Castle Hills for over 9 years now. Over these years, people have moved in and out before we even get a chance to know them, or even meet them. It's sad, but true. I think it is because we all live such busy lives, and have so much on our plates, that "being neighborly" and taking the time and effort to seek out our neighbors seems like a sort of luxury. But we shouldn't think of it as that… we should think about getting to know our neighbors as a necessity. I am happy to say that my husband Mark and I have not only met many of our neighbors, but have become great friends with many of them! We go on vacation with, celebrate life's accomplishments, care for each other's pets, and generally just "watch out" for these people! Our lives would certainly be diminished without these cherished neighbors! So you're probably asking yourself, "How do I meet my neighbors and get connected?" Here are a couple of ways you can do this:
Go outside your house! By simply going for a walk around your block or on your street, you are sure to see some neighbors! Stop and talk to them… introduce yourself and tell them where you live. At the very least, wave to them and smile!
Join a social networking site such as Nextdoor.com to interact with your neighbors and find out what's happening in the "hood". Be mindful of using this site for only negative communication vs. positive however, as you will quickly be dubbed the "neighborhood hall monitor" or the "nosy neighbor" if you always post the negative. This site should be used to support each other, our families and our neighborhood amenities and businesses.
Frequent your neighborhood businesses! Located in Castle Hills are several restaurants, shops and services… if you want them to stick around, give them your business! Not only will you be supporting them by eating their food and buying their goods and services, you will most likely run into some of your neighbors who are also supporting them! Thus, you will develop that sense of "community!"
Attend the neighborhood events such as block parties, "fun runs," concerts, etc. If your particular neighborhood doesn't have any of these events, see about organizing something of your own. (Clear everything through your HOA of course!).
Help to beautify your neighborhood by picking up stray trash when you see it laying around. My husband and I used to make a game out of it when we were out for our daily run or walk; on our way back home, we would make ourselves pick up at least 3 pieces of trash, more if we could. It doesn't matter if it's "not yours"… because it IS your neighborhood. Be responsible and keep it clean. Again, it's about having a sense of community. (Oh, and ALWAYS pick up after your pets! This should go without saying!)
These are just a few suggestions, I'm sure I could think of many more. But this should get you started and on your way to getting connected to your neighbors and the neighborhood itself. And who knows? You may actually end up liking some of these folks, and form really meaningful friendships that will last for years and years!