A lot has happened in the last week of July – last Wednesday, the Fed enacted its second consecutive 0.75 percentage point rate hike, in its bid to control inflation.
In NAR'slatest Pending Home Sales snapshot released last week– nationally, Pending home sales declined 8.6% from May to June. The Pending Home Sales Index is a forward-looking indicator of home sales based on contract signings. Year-over-year, transactions shrank 20%. The slow-down in sales and contract signings are highly affected by the climbing mortgage rates. However, according to NAR Chief Economist, Lawrence Yun, "There are indications that mortgage rates may be topping… If so, pending contracts should also begin to stabilize"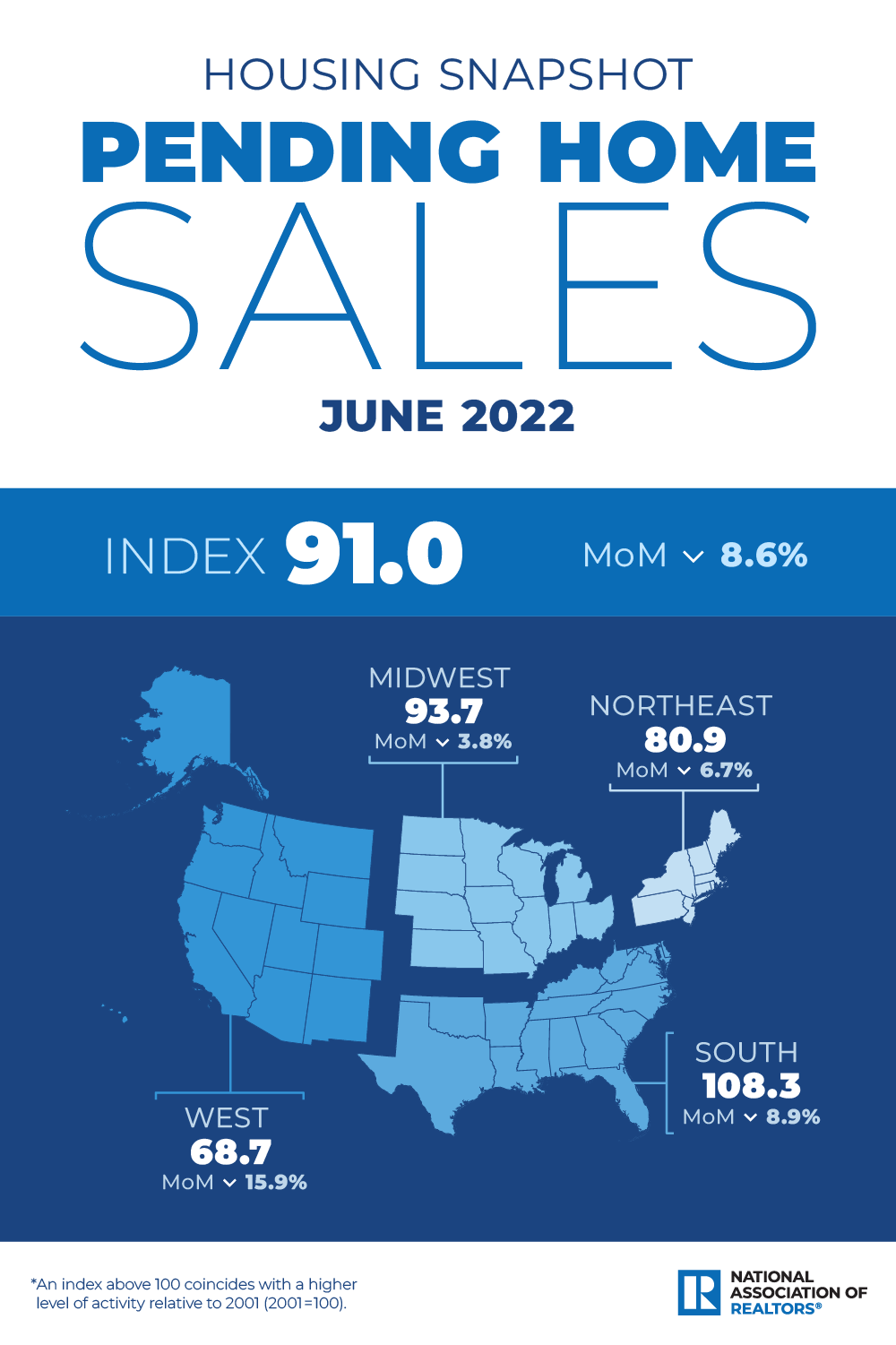 The latest projection from NAR is that home sales will be down 13% in 2022 but with mortgage rates expected to stabilize near 6% and steady job creation, home sales should start to rise by early 2023.
Let's look at our local housing reports for June – In Denton County, median home price is still up over 21% compared to June 2021. We are seeing a larger increase in active listing with 76% more listings available on the market than last year. The number of closed sales has decreased 9.8%. We are also seeing longer days on market, an average of 6 more days than last June.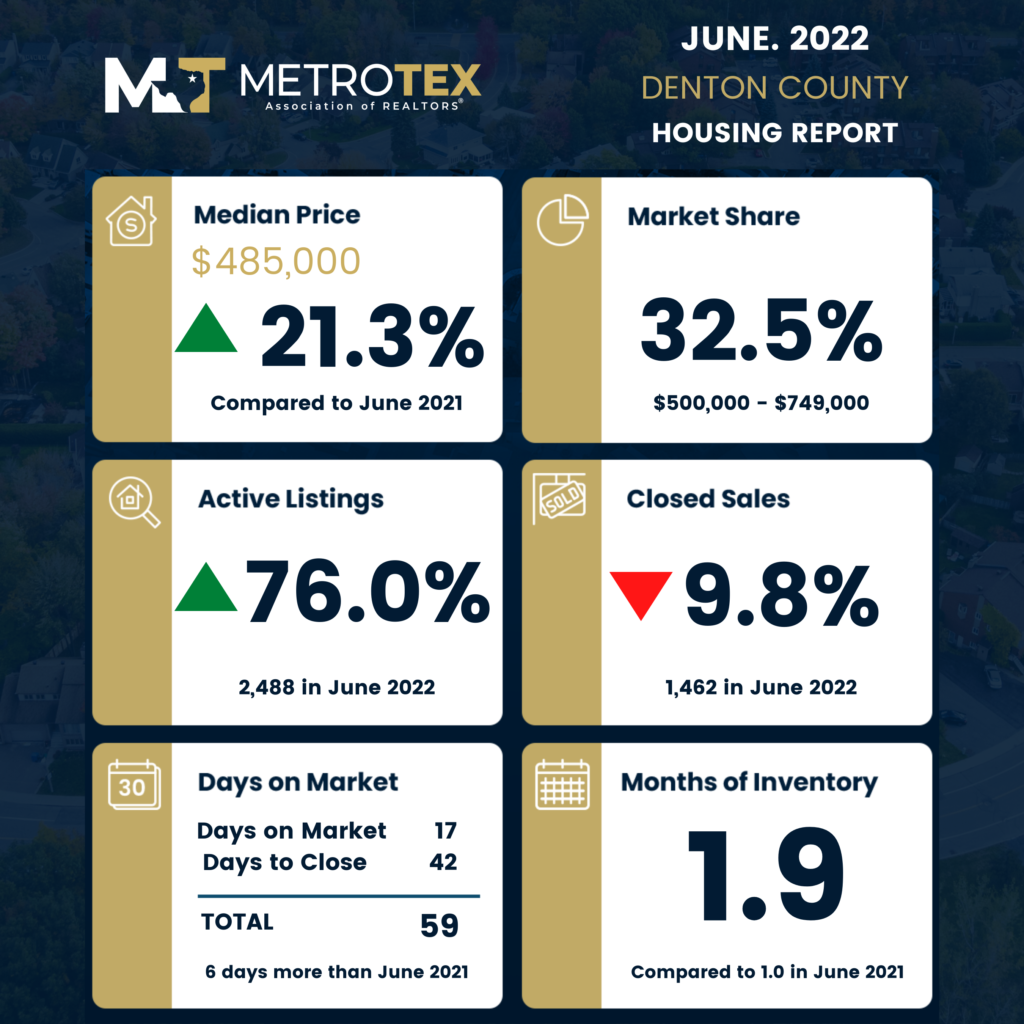 In Castle Hills, the market shift has been noticeable. As of today, August 5th, there are 39 active listings available on the market. We are looking at an average of 41 days on market for these active listings. In July, we had 16 closed sales in Castle Hills, which puts us at approximately 2.5 months of inventory in the subdivision. We are seeing a number of price reductions occurring as well. Out of the 16 closed sales in July, 6 sold for below list price, the lowest at 94.1% of list. However, the majority of solds are still sold for list price or over, at an average of 102% of list price.
This slowdown in sales and increase in inventory can be a great opportunity for buyers who were previously facing too much competition, to finally get their foot in the door. We believe that home prices are holding, and sellers can still make a great profit. Prices have appreciated over 20% compared to just last year! But with the cooling off of the market, it is more important now for sellers to price their home right, the first time. Overpricing your home could result in you losing both time and money. We always want to set realistic expectations for our sellers and avoid chasing the market down by pricing competitively. If you need help in your home sale or purchase, don't hesitate to contact us today!