We are officially halfway through 2022! If you've been watching the housing market, you will have noticed a shift in housing activity occurring over the last couple of months. We started out the year strong with record high home prices and multiple offers. Now we'll take a look at a slow down in activity but prices are still holding steady.
First let's talk about interest rates. The Federal Reserve raised rates three-quarters of a point this month which has led to rising mortgage rates. As of 6/30/22, the average rate for a 30-year Fixed Rate Mortgage is 5.7%, showing a slight dip, a 0.11% decrease from the week before. According to Freddie Mac, "the rapid rise in mortgage rates has finally paused… This pause in rate activity should help the housing market rebalance from the breakneck growth of a seller's market to a more normal pace of home price appreciation." The increase from a 2.98% rate a year ago may be pricing some buyers out of the market but this pause in the rate increase may be a good sign!
Let's look at the market activity in Denton County for May 2022. The Median Price of homes in Denton County have gone up 26.6% compared to May 2021. Active listings have increased 36.4% year over year while number of closed sales have decreased 1.4%. We are seeing Months of Inventory tick up to 1.2 months as well. This means that there are more listings on the market now with less purchases happening. We're moving from a heavily seller favored market towards a more balanced market as rates and inventory changes.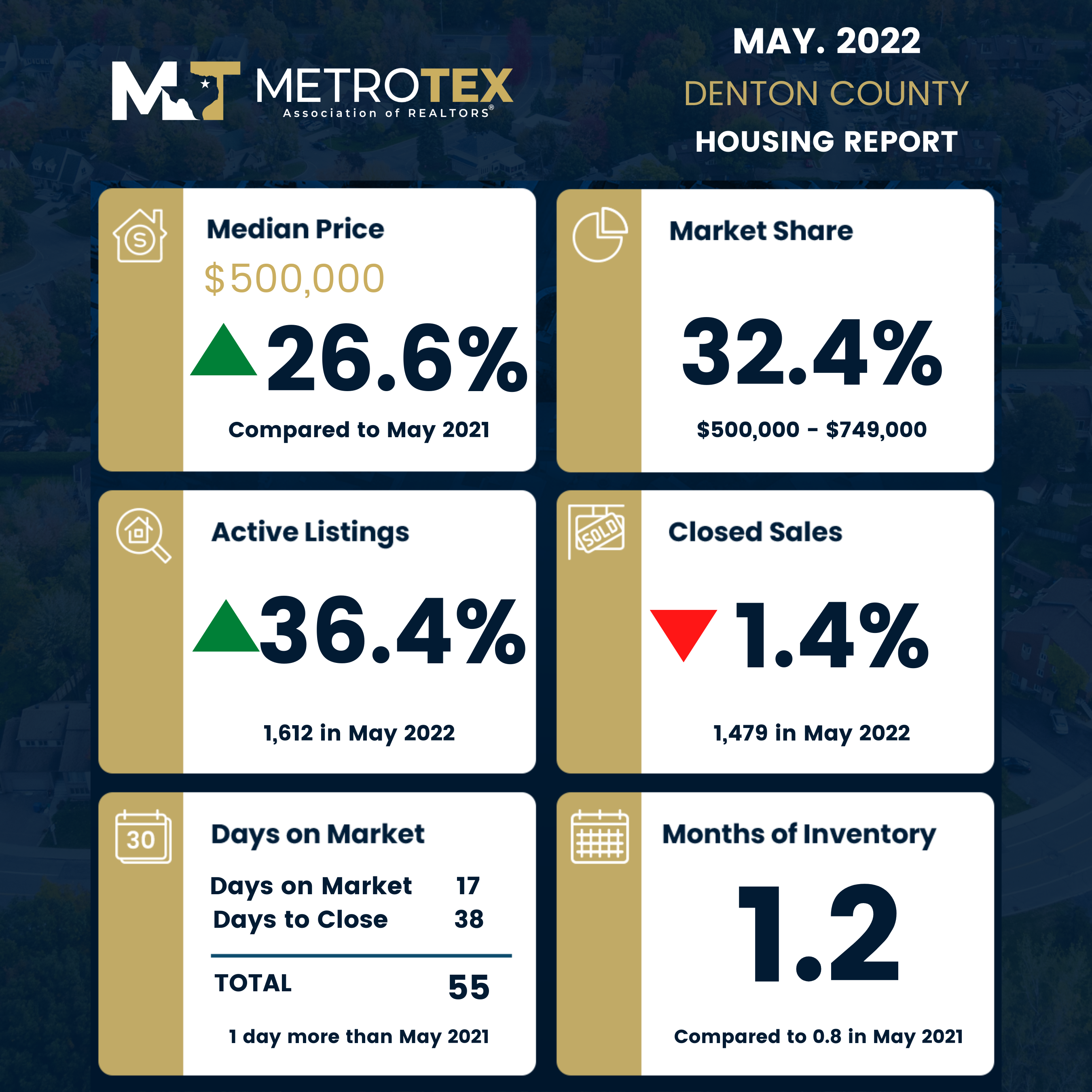 In the Castle Hills market, we saw some significant changes in the market. There was a flood of new listings in May and June. According to MLS data, there were 41 new single-family listings in May and 33 new listings in June for Castle Hills, compared to just 14 new listings in March and 23 new listings in April. This increase in listing inventory also coincided with an increase in the average days on market. We went from an average 5 days on the market in April to 15 days in May and 21 days in June. With a likely decreased buyer pool due to higher mortgage rates and increased listing competition, homes are taking longer to sell in the Castle Hills neighborhood. A piece of good news is that even though activity may be slower, home prices seem to be holding. The average sold price to original list price ratio was 102.6% in May and 103.3% in June. This is a decrease from a whopping average 113.4% sold price to list price ratio in April. However, this shows that homes in Castle Hills are still going for list price and sometimes even a little over list!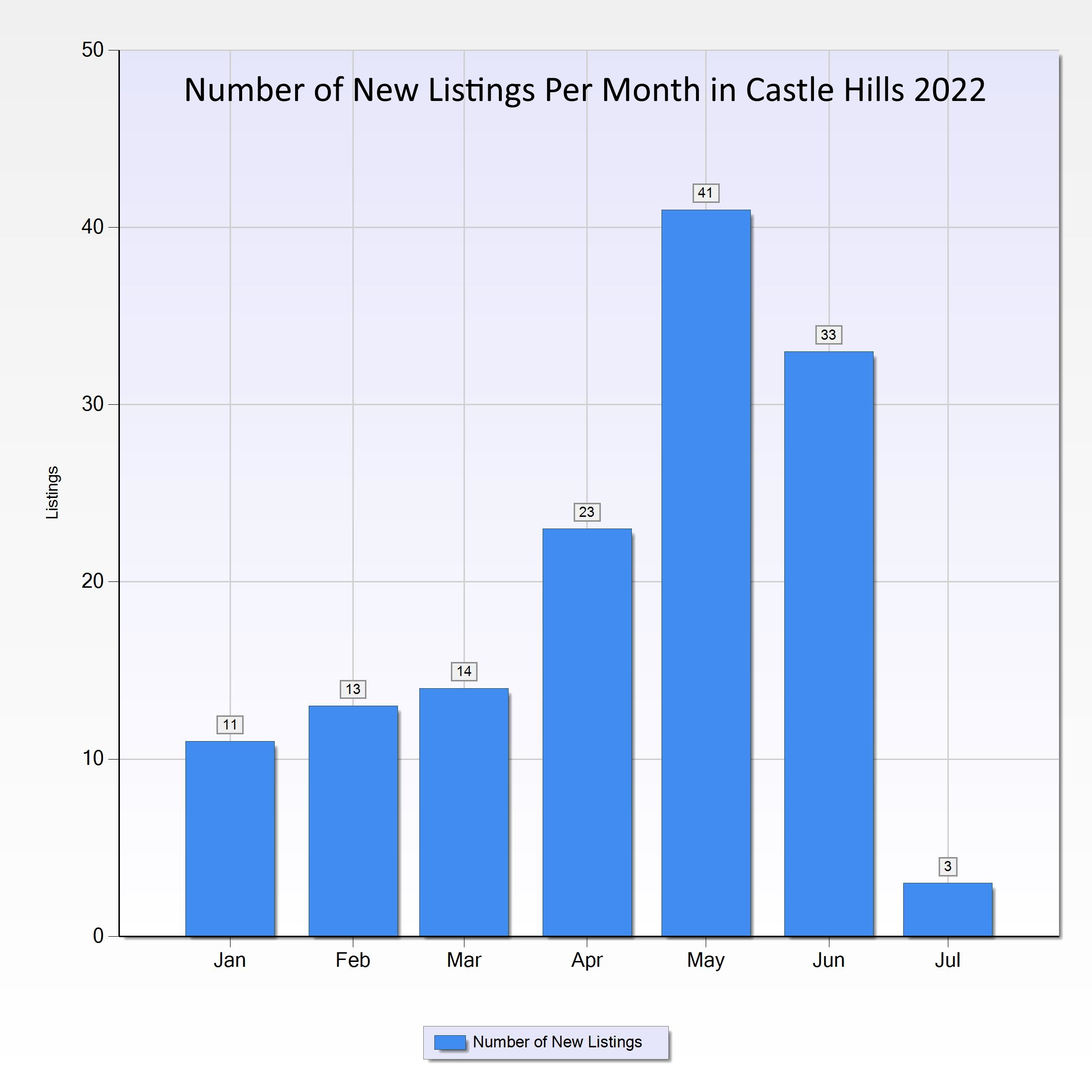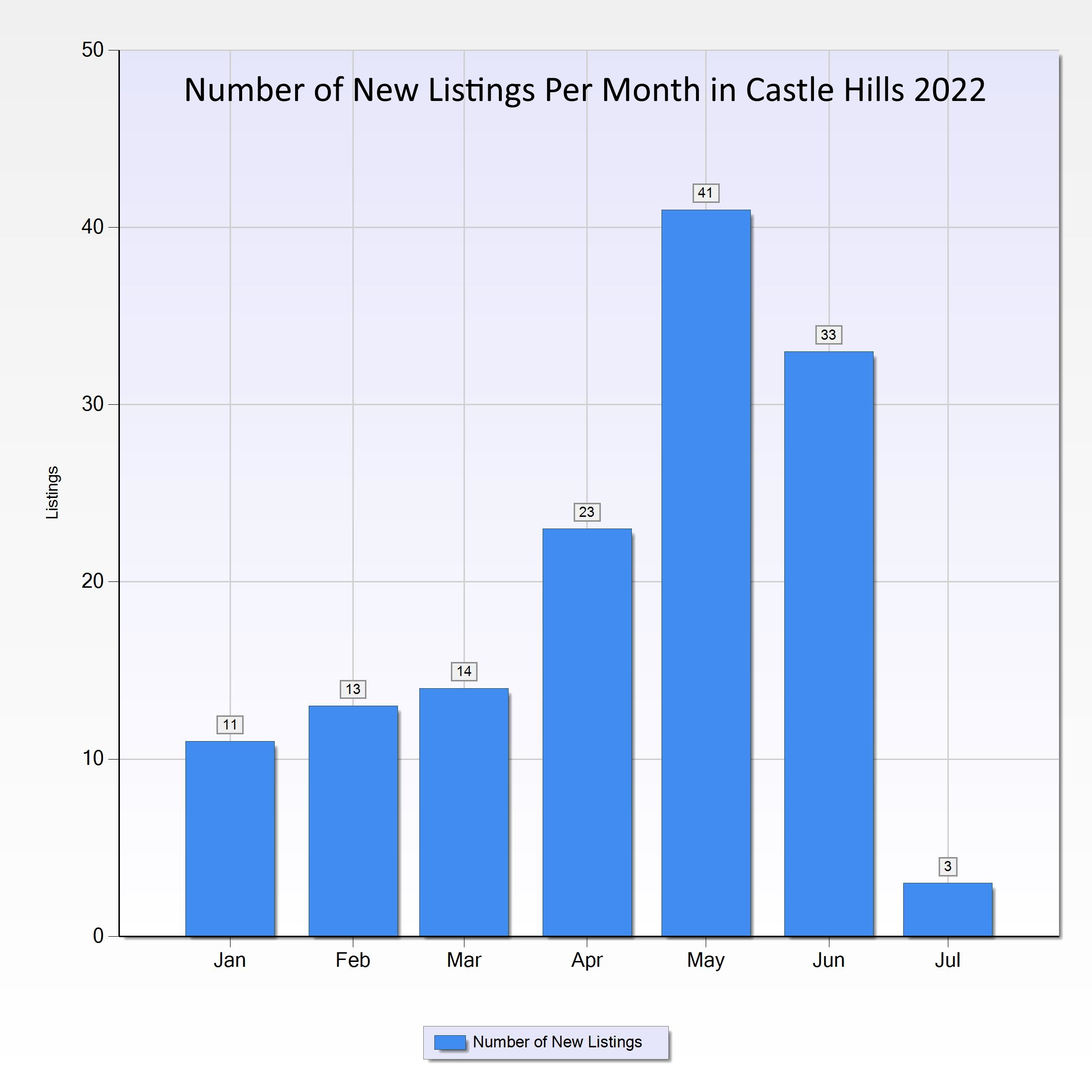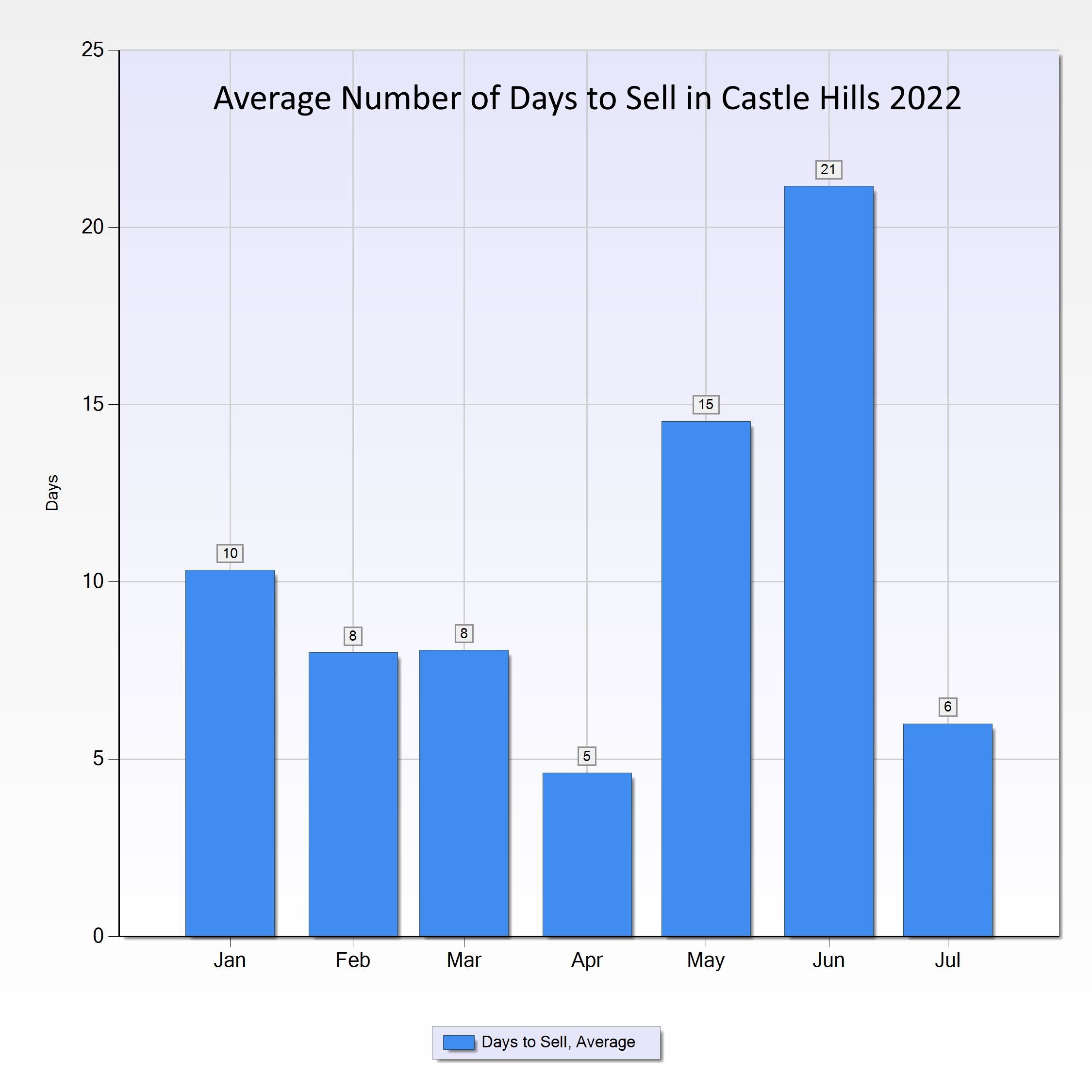 Our housing market is definitely going through some changes, but we at Castle Hills Real Estate are here to help you navigate these waters. No matter the market condition or time of year, there are always going to be buyers who need to buy and sellers who need to sell. We try to keep on top of market trends and in turn, help our clients keep informed of changes in the market and what to expect in their home sale. Don't hesitate to reach out to us for any questions about your neighborhood or situation. We're always here to help! Give us a call at 214-449-1022 today.