It's almost the end of summer! Now's a good time to see what's happening in the housing marketing and right here in the Castle Hills neighborhood.
For the eighth time this year the 30-year mortgage rate hit a historic low! See the latest averages from REALTOR Magazine, last week ending August 6 we saw an average rate of 2.88% for 30 year fixed mortgages. A year ago, 30-year rates averaged 3.6%! According to Freddie Mac's chief economist Sam Khater, "The resilience of the housing market continues as mortgage rates hit another all-time low, giving potential buyers more purchasing power and strengthening demand. We expect rates to stay low and continue to propel the purchase market forward. However, the main barrier to rising demand remains the lack of inventory, especially for entry-level homes."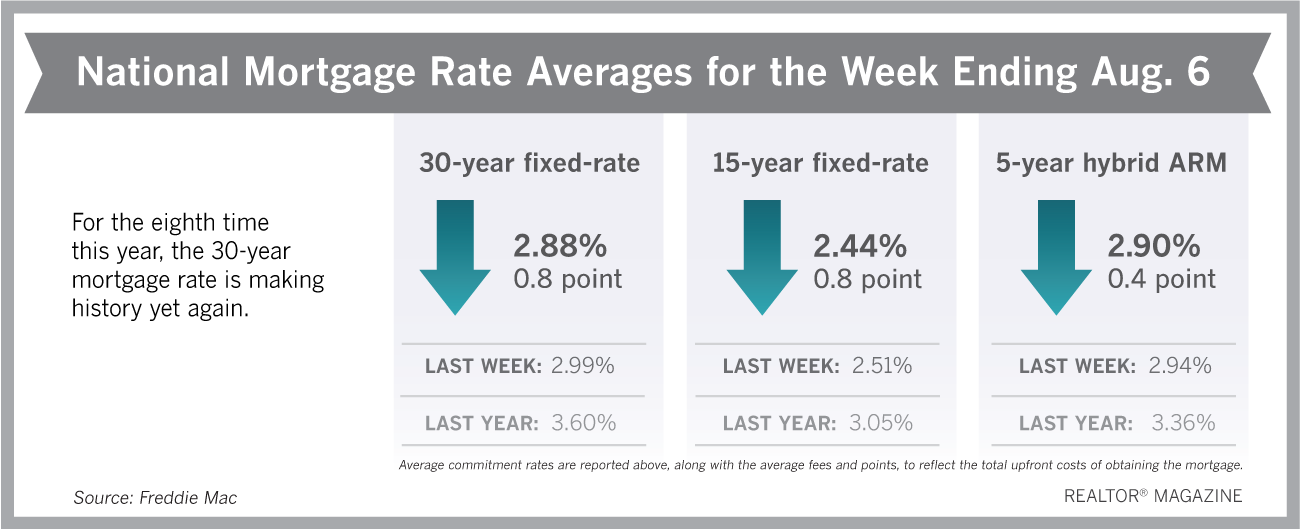 In Castle Hills, we currently have 32 homes Active on the market, and 48 homes under contract or pending. 28 homes Sold last month in July with an average 52 days on the market, at $158.35 per sq ft and a median sales price of $497,000. With the current inventory of homes, we have 1.9 months of supply. This indicates low inventory and a sellers market here in Castle Hills.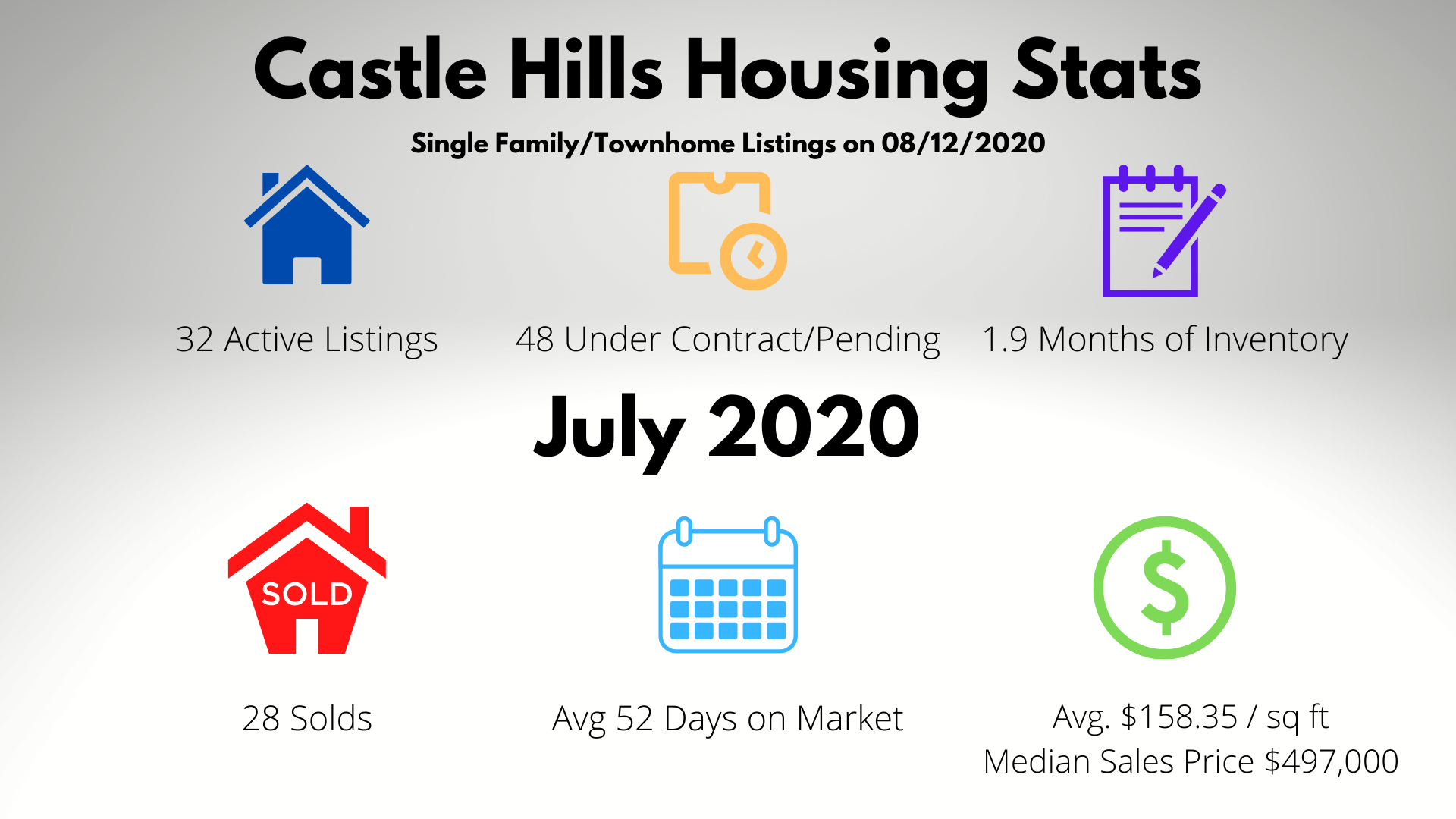 An important thing to keep in mind is that Castle Hills is a very large community with 10 phases of development that includes many different types of homes. We have condos, townhomes, garden homes, gated communities, golf course lots and even custom estate homes. This means that each section of Castle Hills is unique and has its own set of data that should be considered when pricing a home to sell.
Here are the latest housing stats from the different sections of Castle Hills. This is data collected from homes sold in the last 3 months from May 1 - August 12. Each section has a different price per sq ft, median sales price and even days on the market!
As a long-time Castle Hills business and residents, we are experts in the neighborhood, and know how to price your home right. A mis-priced home can cost you money and time on the market! If you're interested in selling this year and would like to know what your Castle Hills home is worth, visit our website at www.CastleHillsRealEstate.com or call us at (214) 449-1022!