We are mid-way through June and at the beginning of summer! I wanted to take a look at the market here in North Texas – especially in Denton County where we're located.
In the May 2020 Market Statistics provided by MetroTex Association of REALTORS and Real Estate Center at Texas A&M, For Denton county – we saw a 22.3% drop in active listings compared to 2019. We also saw a 22% drop in closed sales. However median sales price did rise 0.2%.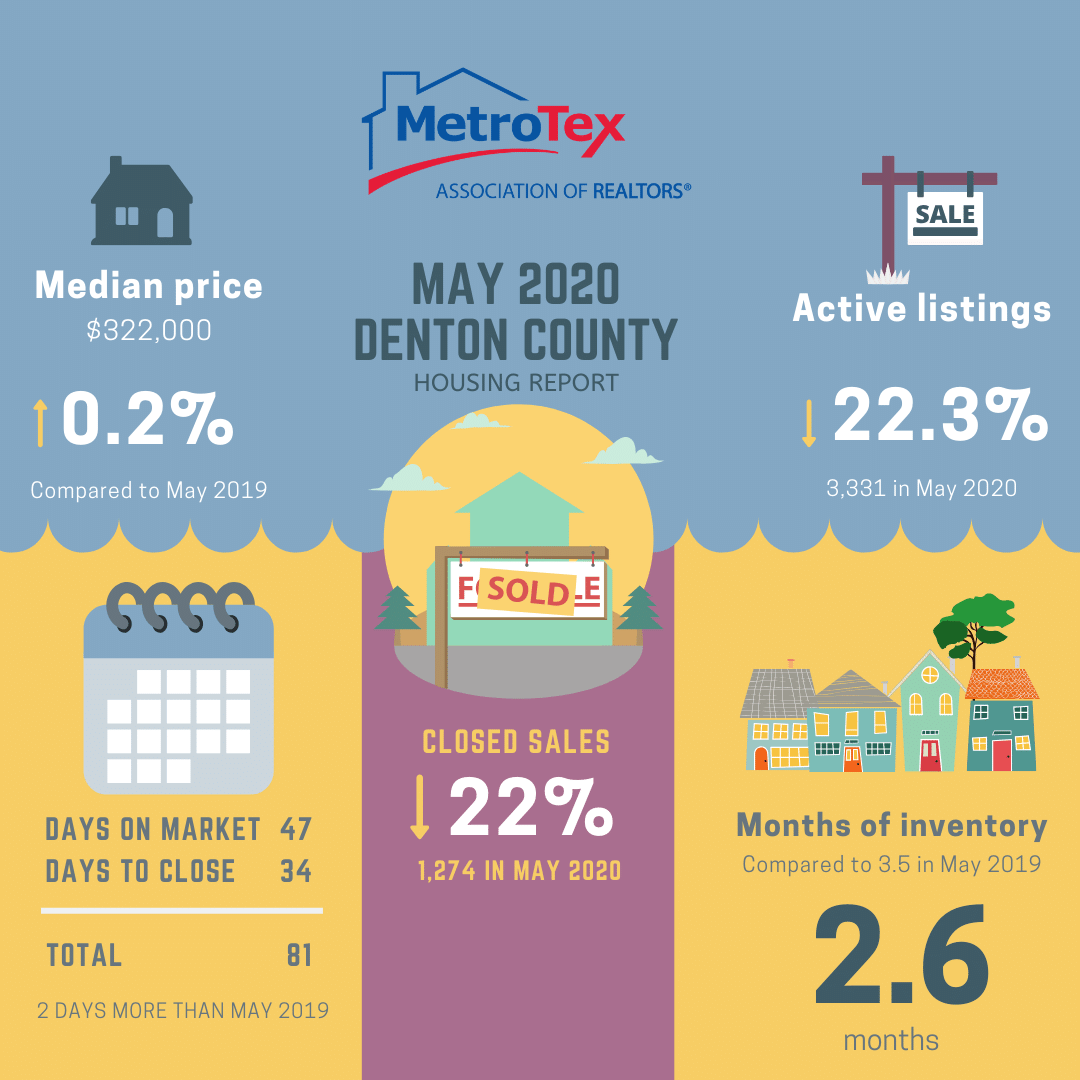 The decline in listings and sales in May was expected due to the effects of the COVID-19 Pandemic, with stay-at-home orders in our counties through April and into early May. In May, with the phased re-opening of businesses throughout Texas, we began to see homes come back on the market as sellers still need to sell and buyers still need to buy.
I obtained statistics from the Multiple Listing Service (MLS). We had 28% increase in new listings come on the market in May 2020 compared to April 2020. The number of new listings is still less than 2019 but we are seeing signs of the housing market come back after a significant drop in April.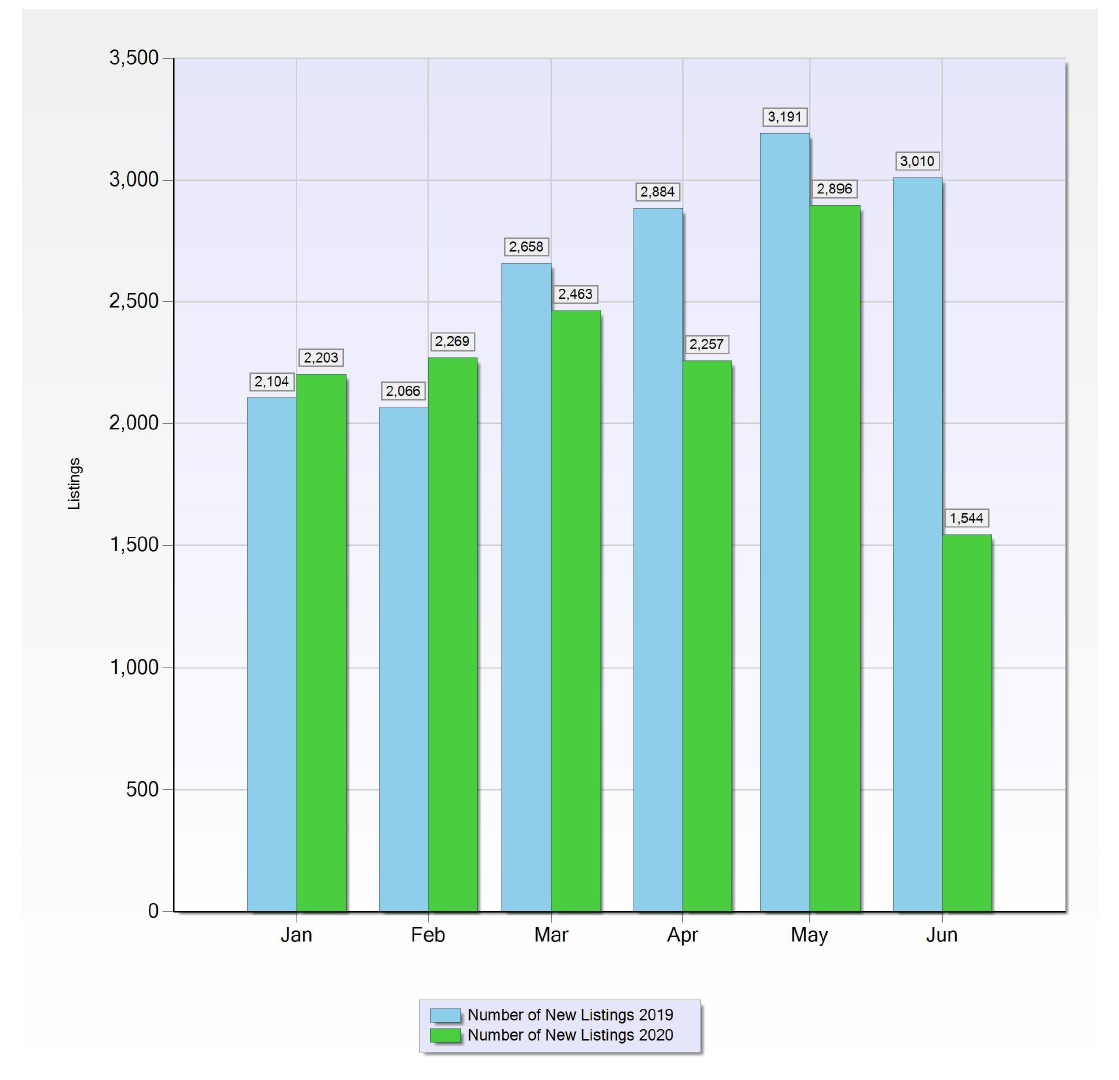 The number of closed sales only increased only 5% from April 2020 to May 2020. This is due in large part to the pandemic affecting listing activity in April. As homes typically take approximately 30 days to go from contract to close, homes sold in May likely went under contract in April, at the height of the stay-at-home restrictions. We are still going to see these numbers being affected by the pandemic.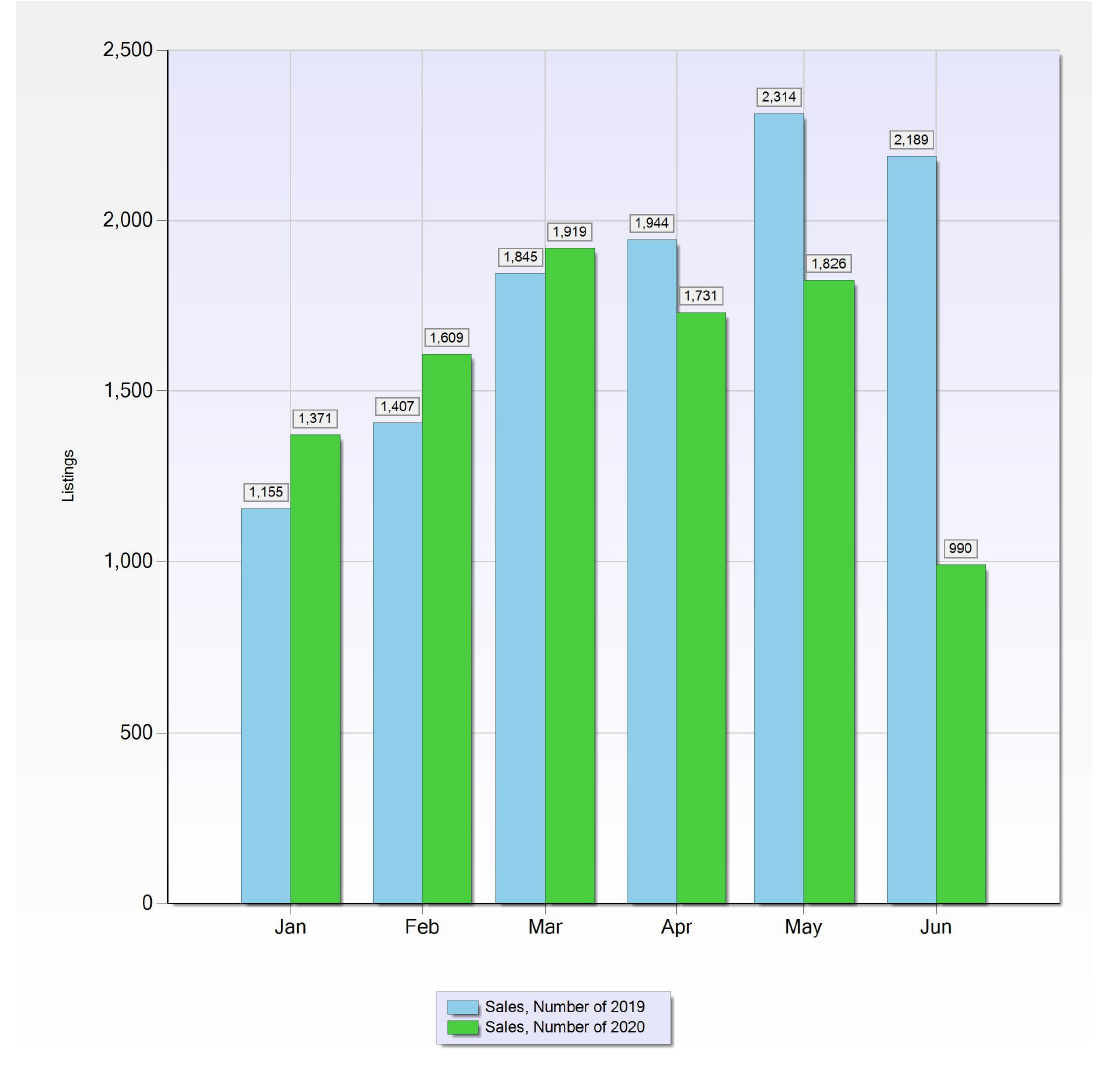 Next, we're going to take a look at Months of Inventory. This is an indicator of supply and demand in our market, comparing seller supply to buyer demand. Months of inventory shows you how much time it takes for current inventory of homes to sell at current buyer demand. Six months of inventory is the threshold for a balanced market. In May we had 2.6 months of inventory, which was less than the 3.5 months of inventory in 2019. This shows signs of a strong seller's market currently here in Denton County, as we see low supply of listings and a high demand for homes.
As we continue to move along, we expect to see market activity stabilize with more listings and closings through the summer.
If you have any questions about market activity in your neighborhood and what your next steps should be as a seller or buyer, give us a call at (214) 449-1022!