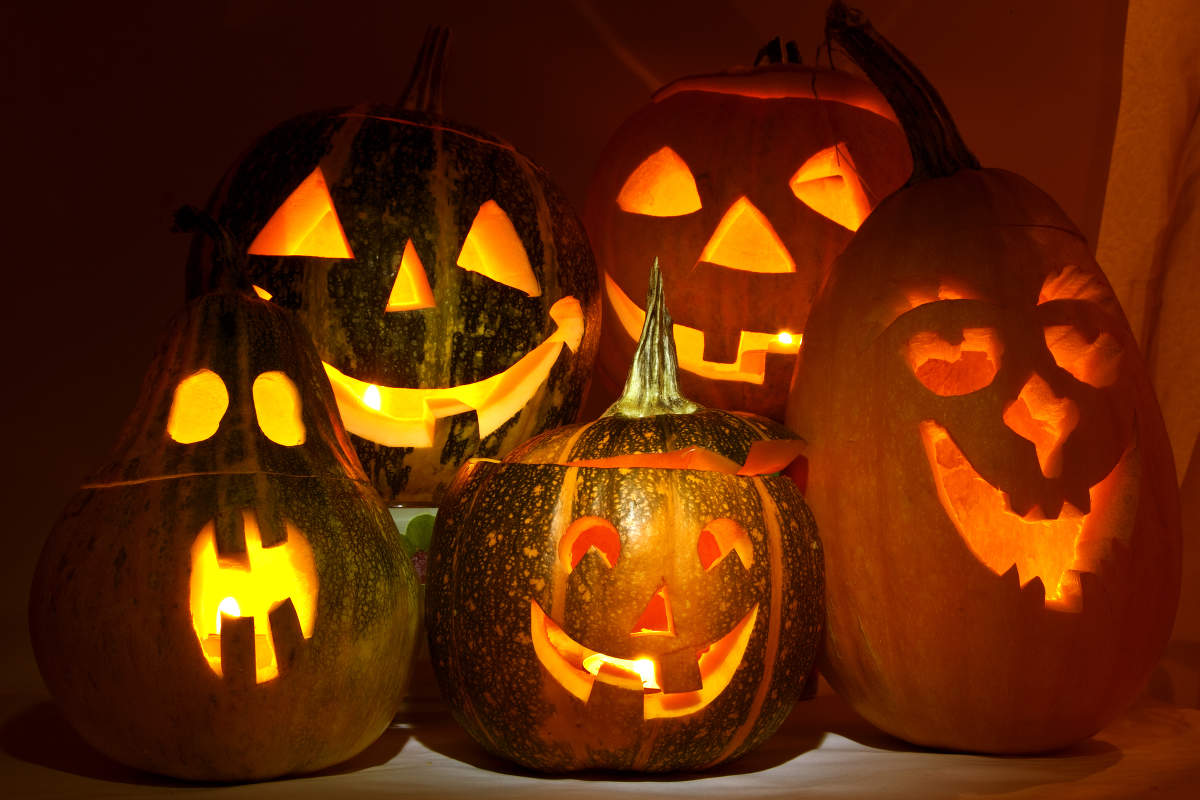 I've lived in Castle Hills for almost 9 years now… and the trick-or-treating in my neighborhood has gotten absolutely CRAZY! In the beginning we had quite a few trick-or-treaters, but for the past few years it seems to have gotten out of hand (almost)! Last year we went through 5 bags of candy; 3 of which were the humongous bags of candy from Costco at about $15 bucks a piece! That's roughly $75 worth of treats!! AND we ran out by 8PM!
Don't get me wrong… I absolutely love to see all of the cute little kids dressed up in their costumes! Especially the really young ones who can barely manage to walk up the front entry stairs and say "Trick or treat" on their own! But, we can't even shut the door and go inside to sit down in between doorbell rings! We actually have to camp out in the front entry from 6:30 to whenever we run out of candy! And there are literally traffic jams on the 2 streets in front of our house (we live on a corner); there are also cars parked up and down those same 2 streets bumper to bumper. We can't even think about leaving our alley between 6:30 and 8:30!
I really don't know who all of these kids are and where they come from! All I know is that I only recognize a FEW as being my neighbors. I suspect many come from the surrounding neighborhoods and apartment buildings in search of "premium" candy from Castle Hills… heck, when my daughter was of the trick or treating age, she came to Castle Hills rather than go in our own neighborhood where we lived at the time! So I'm certainly not passing judgment or turning my nose up to anyone! But, seriously, if the number of kids keeps growing every year at this break neck pace, I'll have to take out a loan to cover my candy costs… or at least forego my food budget for my family that week (just kidding)!
Lastly, let's talk about rules and safety. It is Halloween after all… and the whole "nature" of the ritual of going door to door asking for candy from complete strangers BY complete strangers from all over the area can pose some possible issues. I suggest that you follow these simple rules:
An adult (or older sibling or caregiver) should accompany any children under the age of 12; and if you're over 12, you're too old to be trick-or-treating in the first place!
Children should wear costumes that are comfortable and easy to move around in… they should also be flame resistant as well to avoid any problems with candle lit jack-o-lanterns!! Wear comfortable shoes too!
Only walk (don't run!) on the sidewalks… and NEVER cut across lawns or wander into the streets in between parked cars!
If a house does NOT have their porch light on, or looks otherwise "dark and vacated" skip it! They either aren't home, or don't want you bothering them… and yes, there are actually people who don't want to partake in the fun!
Carry a flashlight so you can see others; and also, so others can see you!
And my number #1 rule: ALWAYS say "Trick or Treat" with gusto when you are greeted at the door, and "Thank you" enthusiastically when you receive a treat! After all, what other day of the year can you beg for something and get it for FREE from a willing participant??
Think about it… celebrating Halloween by "trick or treating" is voluntary by the trick-or-treater AND the person behind the closed door!