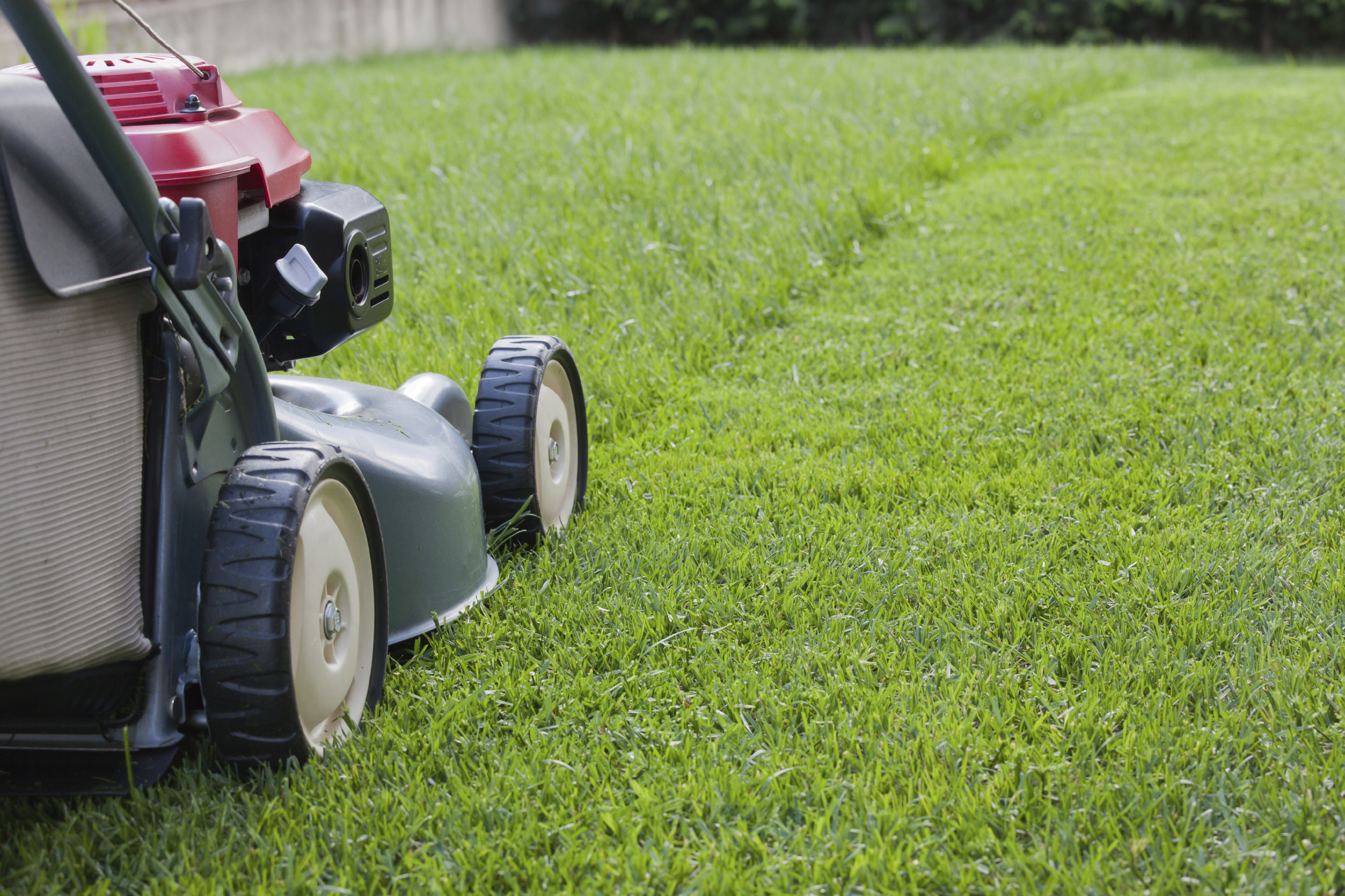 Caring for your lawn in the South can be very challenging! In North Texas we experience very hot and dry conditions for much of the summer months. The best thing to do to make sure that your lawn stays in the best, lush condition possible is to follow a simple timeline or calendar for lawn maintenance throughout the year:
Spring:
Prevent weeds from taking over your lawn in the Spring by applying a pre-emergence product; preferably from mid-February to early March for best results. However, a couple of weeks into the first week of April is better "late than never"!
Start mowing as soon as your lawn begins to grow; this is typically in mid-to late Spring.
Remove thatch! By removing that layer of old, dead grass stems that builds up on your lawn over time, the air, water and nutrients will have a much better chance to get to your lawn's root system, thus providing a much lusher lawn as it grows.
Give your trees and bushes a good, healthy trim! Not only will they look better, they will grow faster and fuller.
Clean out beds and replenish mulch.Nothing makes a yard look better than fresh mulch! It helps protect the plants as well…however DON'T use a black mulch in Texas, as it absorbs too much heat from the sun, and can actually cause your plants (especially flowers) to dry out and eventually die.
Say "Welcome" to your neighbors and guests by setting a planter or two by your front door/entry. A mixture of both flowering and green plants make for the most attractive appearance. If possible, install an automatic drip system to keep all of your pots watered and looking their best.
Summer:
Fertilize your lawn in the warmer summer months. Start feeding your grass in late April or early May as soon as the weather stays consistently warm. Then continue to feed/fertilize your lawn according to the package instructions.
Kill grubs if they are a problem in your area. Use a long-acting grub killer for this; apply in early to late May.
Mow your lawn regularly during the summer months! Cut about 1/3 of the blade length at a time…if you cut it shorter than this, it will cause stress to your lawn.
To allow air, moisture and nutrients to get to your lawn's roots, loosen hard, compact soil by aerating with an aerator.
Don't forget to water your lawn! I realize that "restrictions" are pretty common place in our area, but you must still try to do your best to make sure that your lawn gets watered (within the restrictive limits of course). Grass needs about 1 inch of water per week.
Fall:
This isn't for everyone, but since our Bermuda grass goes dormant in the winter, and turns brown…if you want a green grass during the cooler months, "overseed" with annual ryegrass. (Some people just prefer to take the winter months off, and let it go brown! Myself included!)
Prevent "winter" weeds by again using a pre-emergence herbicide from mid-October to mid-November.
Continue to mow your lawn during the fall season. It will soon go dormant as the cooler temps stick around, but keep cutting it until then.
Winter:
Not too much to do in the winter months with your lawn in Texas!That gives us plenty of time to put up Christmas lights and decorate for the holidays!