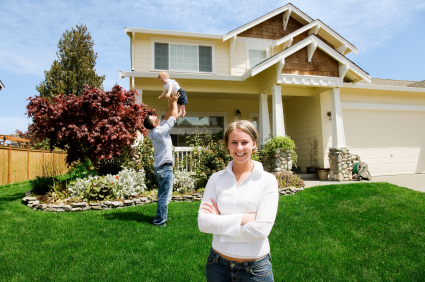 As a Buyer in today's competitive Real Estate market, it is imperative to have a Pre-Approval letter (not to be confused with a Pre-Qualification letter) from your Lender PRIOR to looking at your first property! Houses in desirable communities in the North Dallas area in the 150K-225K price range are selling faster than ever; often on the same day they go on the market! Many of these have multiple offers as well…so how do you stand a chance?
First, do some research! Decide where the ideal community is for your needs (e.g. close to schools, work, restaurants and shopping vs. country living).
Second, and most important, contact a great REALTOR®! A REALTOR® is a must when navigating a home purchase today. Ask him/her LOTS of questions about the current Real Estate trends, and where to find the best Lender/Mortgage Company. Also ask your REALTOR® to get you set up with your own portal on MLS to receive "auto emails" letting you know the statuses of all of the properties that fit your criteria (purchase price may have to be tweaked based on what you find out from a Lender).
Third, choose a Lender/Mortgage Company to see what you can afford based on your income, debts, credit score, etc…and GET A PRE-APPROVAL letter with that amount!
After receiving your Pre-Approval letter, jump on any listings from your MLS "auto email" portal as soon as they hit the market! If you find THE ONE, discuss what would be your best and strongest offer with your REALTOR® and include your Pre-Approval letter…this is the key to getting your offer accepted over someone else who doesn't have this magic bullet! Sellers would rather take a solid offer from a strong financial buyer vs. a higher offer from a buyer who doesn't have their financing pre-approved. Too many deals fall through due to financing; and Sellers know this!
Simply follow these guidelines above, and you'll be moving into the home of your dreams in no time!