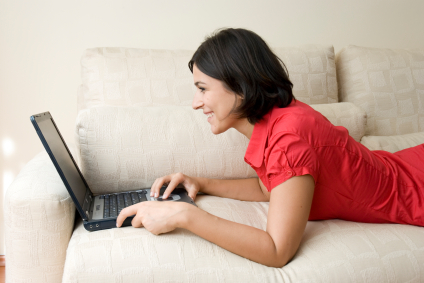 As buyers, you may be confused by what the MLS (Multiple Listing Service) status on a property listing means. Often times when a REALTOR® provides you with a portal to search properties on your own based on your particular criteria, you list homes on your "wish" list that you want to see…but what we, as REALTORS®, don't necessarily want to show. To avoid looking at properties that are likely to close with other buyers, or that are no longer available, make sure that you know what the MLS statuses actually mean. It will save valuable time; freeing up hours to see listings that you will have a better chance to make an offer on and ultimately purchase!
The most adventitious status for everyone involved to look at and seriously consider properties that are clearly marked, "ACT or Active"
The listings that have the following statuses in MLS will most likely NOT pan out as a property option for a Buyer:
"PND or Pending": Property is under contract, with no more showings. Buyers are simply waiting for their closing date to arrive.
"TOM or temporarily off the Market": The seller doesn't want any more showings, possibly due to an illness, remodeling or some other temporary situation. It's ok to keep watching it, but until the "TOM" is removed, don't get hung up on it.
"WTH or Withdrawn": Property is no longer available for showings; usually because the seller has decided not to sell the home, but the Listing Agent doesn't want to cancel the listing until it actually expires.
"EXP or Expired": The listing is expired…and is no longer available until it is "re-listed" by the original Listing Agent or a new Listing Agent. Again, you can keep watching it to see if the status changes, but continue to look at other options.
"CAN or Canceled": The Seller and the Listing Agent agree to cancel their listing agreement.
"SLD or Sold": Obviously this is a no-brainer…the property is closed and SOLD! Move on!
Proceed Cautiously when wanting to see any properties with these next statuses, so you don't get attached to a home that will likely close with the original buyer who is under contract with the seller, but is in a "holding pattern" until a specific action takes place:
"OPT or Active Option": The property is still available for showings and back up contracts, but it is under an "option" period; usually allowed for inspections &/or repairs, but could also just be giving a little time for the buyer to make sure he/she doesn't have "buyer's remorse". These usually pan out for the buyer & seller who are currently under contract, and the property closes. But if it doesn't, and it is indeed due to a repair issue, (e.g. the seller refuses to make necessary repairs, or the repairs are much greater than originally thought); you'd want to avoid that property altogether…at least until you know that the property is fully repaired and safe.
"CON or Active Contingent": The property is still available for showings and back up contracts, but the sale has a contingency, (e.g. buyers need to sell their current home prior to buying the new one, or it may be contingent on lender approval or financing. However, nowadays most buyers have a pre-approval letter from their lender, so this isn't as big of an obstacle as it once was). But waiting for a contingency period for sale of home could tie you up for long period of time…time where you could be out finding the home that is really meant for you!!
"KO or Active Kick Out": Property is still available for showings and back up contracts, but it has a contingency for Sale of Other Property with a kick out provision. Again, see above. However, this contingency isn't as big of a deal unless you, too have a property to sell first in order to purchase the new property. If you don't, your offer could look better to the seller, and therefore "kick out" the original offer if they don't remove the Sale of Other Property contingency…typically within 24 hours.
Bottom line: to reiterate, "ACT or Active" is the status you are searching for when looking for houses to consider purchasing…then when you find THE ONE, be sure to move quickly to get your (best) offer into the seller's hands! Good luck!